Call for papers: Caminhos da Historiografia: História e Ciências Sociais dos anos 40 à atualidade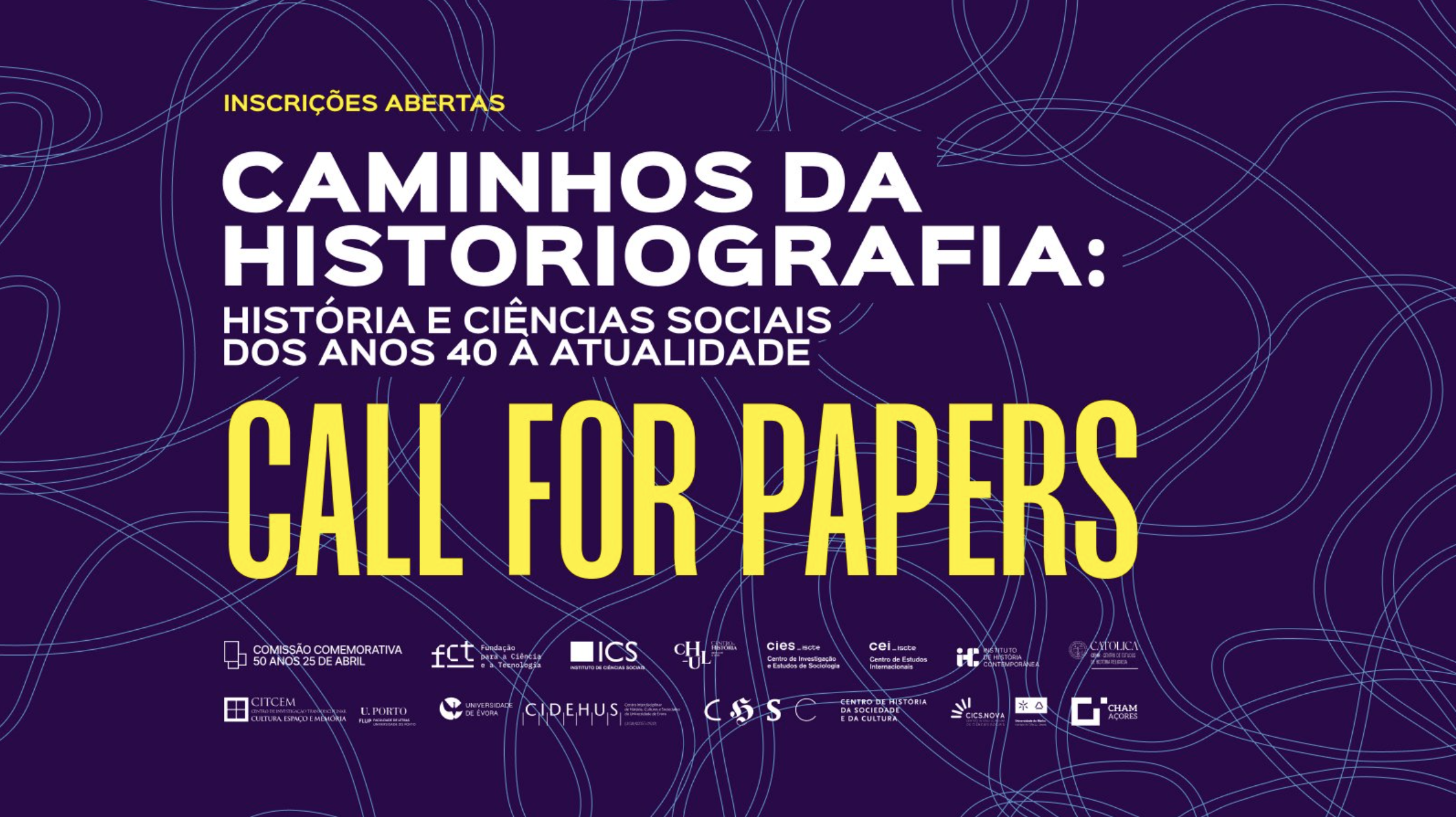 The call for papers for the cycle of seminars Paths of Historiography: History and Social Sciences from the 1940s to the present day is now open.
Organized by Research Centers from all over the country, with the collaboration of the Comemorative Commission 50 Years of the 25th of April, the cycle will take place between October 2023 and April 2024. Seven seminars are planned, with monthly attendance and free access. The selected papers will later be collected in a book.
This initiative aims to develop and deepen knowledge about the guidelines and practices adopted by History and by other Social Sciences and Humanities in Portugal since the 1940s, namely by mobilizing young researchers.
Coordination: Irene Vaquinhas (CHSC-UC) and Paulo Fonte (CEHR-UCP)
Deadline for submission of proposals: July 31, 2023
More informations: https://www.50anos25abril.pt/noticias/call-for-papers-caminhos-da-historiografia